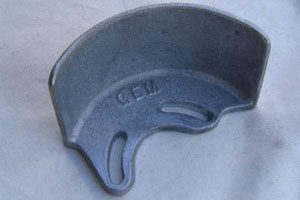 MP-01
GEM style outboard chain guard. Fits all Macs. All gone!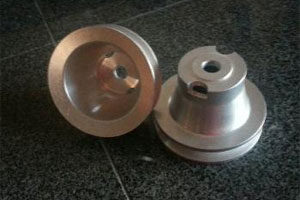 MP-02
Belt Starter Cups. Short one fits all Mac's and West Bends except 101A and later. NO MORE long ones! Billet aluminum, CNC cut, tumbled finish. Perfect balance, and true running. $35. ea (5 or more cups at the same time $30. each)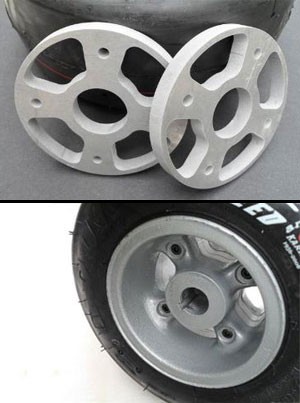 MP-04
Precision Wheel Spacers. Full support spacers for 5 inch, 4 spoke Precision wheels as found on Hornet karts and others. Water jet cut from ½ inch aluminum plate. Stack nicely. No burrs, no wobble, ready to go! $69. pair, $124. two pair.

MP-05
Go Kart 800/1200 and Flexo spindle arms. Exact copy of original. $29. pair.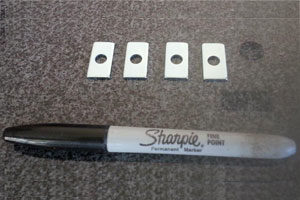 MP-06
West Bend shroud clips. Zinc plated steel replacement clips for 510-700 engines. 4 for $10.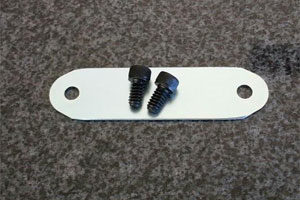 MP-07
Mac Exhaust Cover. Zinc plated steel cover lasts a lifetime. For storage or shipping an engine. $3.25 each/ $15. for 5 pack.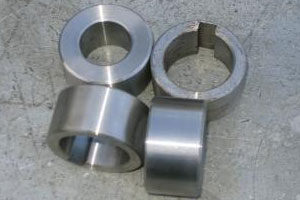 MP-08
Steel weld-in slugs to convert steel bearing wheels to 1" live axle for fun karts. 1-3/8" OD. Set of 4 for 2 wheels. $20.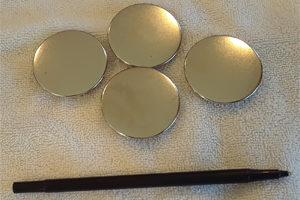 MP-09
Dart Hubcaps for 5" turbine wheels, nickel plated, set of 4 $10.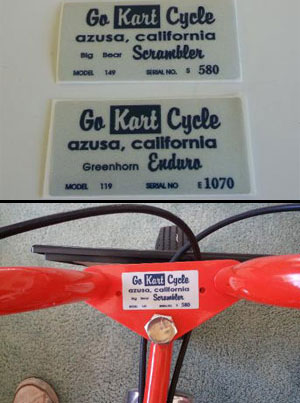 MP-10
Go Kart Cycle stickers for Big Bear Scrambler and Greenhorn Enduro. Finish off that restoration with this quality sticker! Reflective vinyl, ink jet, and clear coated. $25. each.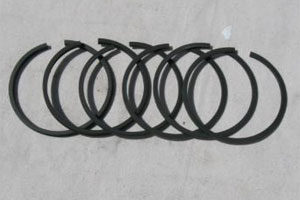 MP-11
Briggs 5 horse flathead gaskets and ring sets. Rings are 010, 020, and 030 only, no standards. $7.99 for 2 sets of gaskets or rings.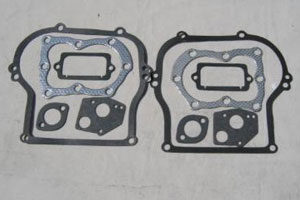 MP-12
Briggs 5, 2 sets of gaskets or rings, $7.99 each.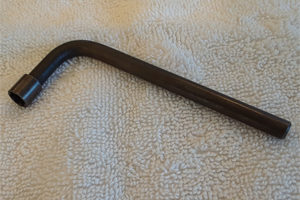 MP-13
101 Rod bolt wrench for splined bolts, $25. each. 1/4 drive splined socket $35.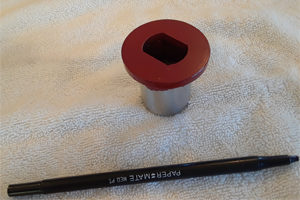 MP-14
1/2″ drive socket for LH rev-grip inboard hub. Use with impact gun to break loose the guts. $20.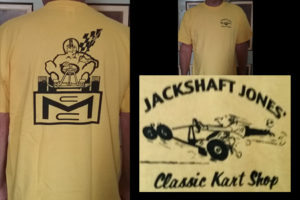 MP-16
Classic Kart Shop, has the early McCulloch logo on the back, and the classic kart shop logo on the left front. Comes in Ash (light gray) in L and XL (a/o 9-5-21 XL is in gray only. $13. NO yellow left.