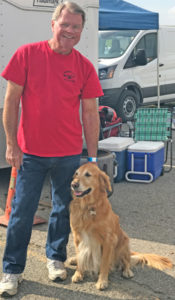 About Classic Kart Shop
Classic Kart Shop is ONE, OLD man, that does this stuff out of a garage! Please try to remember that when you get yourself into a time crunch. If you have a project working, and going to need a part in a month or two, order it now! I do run out of stuff from time to time.
The parts are mostly copies of original 1960s parts. Most of our stuff has been thoroughly race tested and refined if needed, however, there is no warranty or guarantee as to application, fitability, or breakage, and buyer assumes all related risks, although we always want to hear about any problems that arise. All repro parts are made by us, and NOT by GEM, REED, WEST BEND, etc. Anything on this site should be considered copies of original parts, no matter what name is on them.
We only supply hardware that is not readily available in small quantity. If you can buy it at the hardware store or Home Depot, you need to get your own. Grade 5 minimum is suggested.
Chrome and polishing – no longer available!
The Chrome shop we have been associated with for many years, has been sold. We cannot offer polishing or plating at this time. If a suitable new shop is found that offers us a reliable job at a reasonable price, we will make that service available.
About Sand Casting
All our aluminum parts are sand cast grade 319 aluminum-silicon-copper alloy, which has proven to be very durable. Pitting is inherent, and castings are rejected that have large or too many pits. Our standard finish is belted and tumbled for a uniformly smooth cast looking finish. All critical surfaces are belted or machined flat, unlike originals.
About Steel Parts
All out steel parts are precision laser cut. Material stays flat compared to stamping out parts of yester-year. Very little surfacing is required. Mounts are welded in a fixture with heat sink plates to keep them flat. Material is generally mild steel, and has a very clean, smooth surface. Most welding is done by MIG on the Lincoln 'Magnum 250'. Parts are supplied in raw steel, and are NOT painted RED (only to show up in pics better) Stuff that is going on the shelf, is sprayed with a cheap flat black paint to keep from rusting. We will be glad to blast this off if you request it. It's not a suitable undercoat for painting.